Orthodontic Services
Creating Beautiful Smiles Throughout the Capital Region
Adirondack Orthodontics proudly serves children, teens, and adults across the Capital Region. Whether you are looking to create a nicer, healthier smile for yourself or a member of your family, we can help. Learn more about the services we provide and schedule a complimentary consultation to get started on the treatment options that are right for you.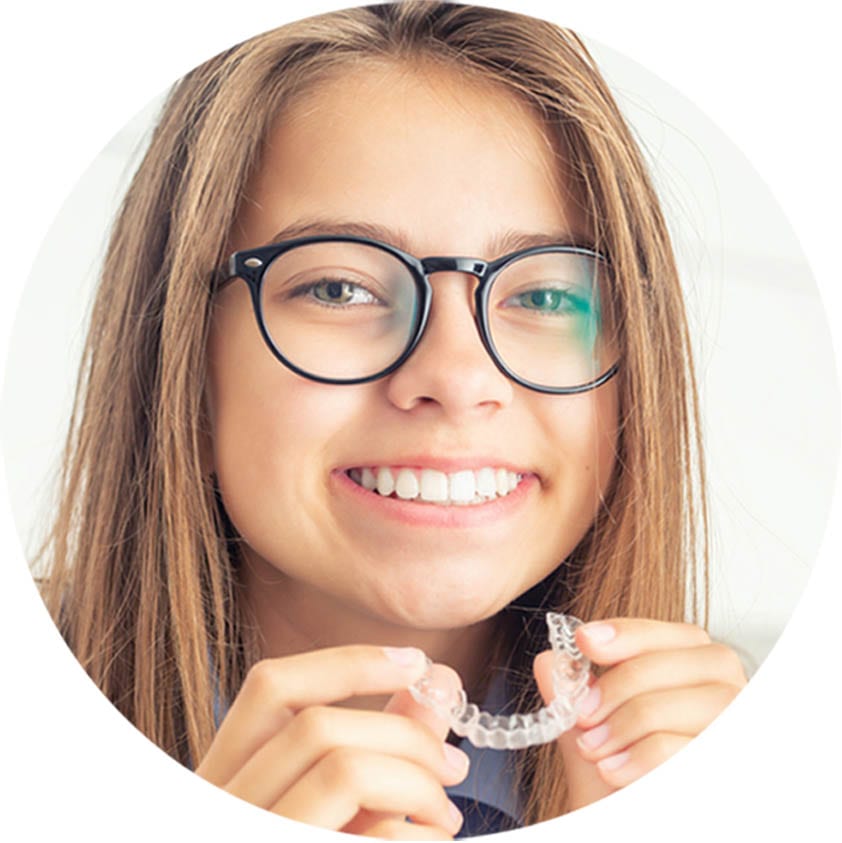 Invisalign
Learn more about the Invisalign treatment program and how it can help you straighten your teeth discreetly and efficiently.
Orthodontic Treatment Options
From clear aligners to traditional metal braces, we have many treatment options available to help you achieve the smile of your dreams.
Orthodontics for All Ages
Whether you're looking to set your child up with a smile that will last a lifetime or straighten your teeth as an adult, Adirondack Orthodontics can help choose the treatment plan that is right for you and your family.
Accelerated Orthodontic Treatment
Looking to correct your teeth in a quick but safe manner? We can assess your smile and review your goals to determine the best treatment option.
Common Orthodontic Emergencies
When something goes wrong, we're here to help. Learn how we can assist in the unlikely event of an emergency.
Common Orthodontic Problems
Concerned something might be wrong with your treatment? Learn about some common issues that might occur and how we can help correct them.
Early Treatment
Early prevention of an orthodontic issue is often the best course of action at a young age. Learn more about our interceptive program to address issues before they become problems.
iTero Digital Scanner
Our iTero Digital Scanner helps the team get a better understanding of your treatment options. And it means no gooey molds for you!
Surgical Orthodontics
If severe afflictions affect your mouth or teeth, surgical intervention may be necessary.
TMD Splints
If you suffer from TMD, you know how painful it can be. Learn more about our treatment options to help relieve the pain.