The Difference is Clear
A modern, fully digitized experience to help you get the smile you want, the way you want.
Is Invisalign® treatment right for you? For many people, the answer is yes.
Whether you just want to love your smile a little more, you think you've got a particularly tough case, or you're a teen and your teeth are still growing in, see what Invisalign® treatment can do for you.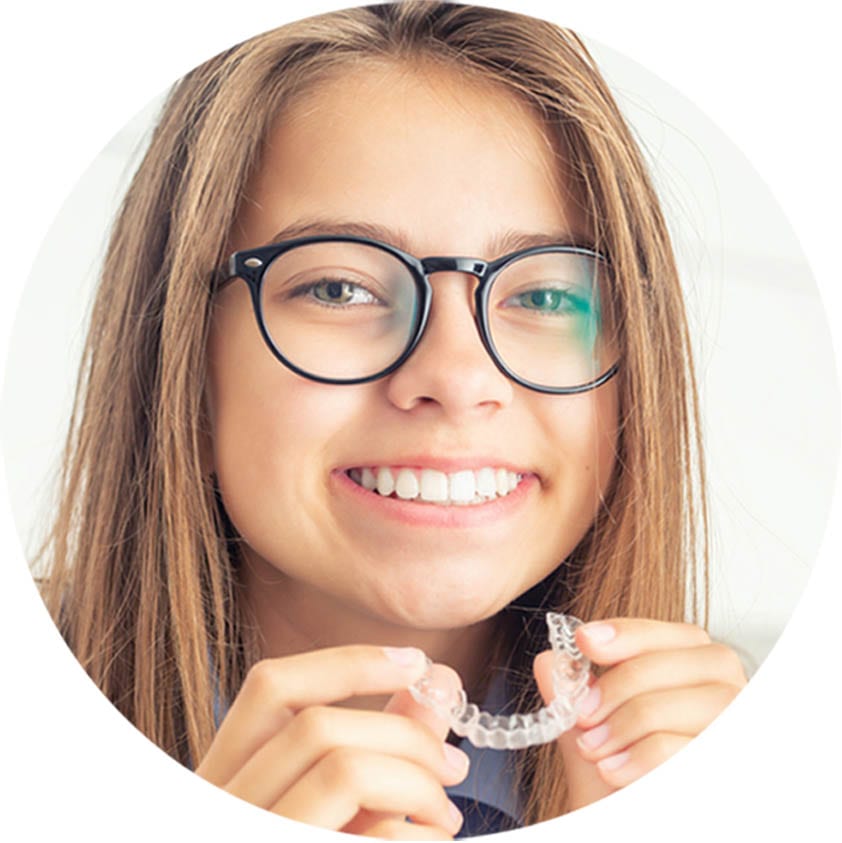 Start with a consultation
During your complimentary consultation, we'll discuss your motivations for seeking orthodontic treatment. We'll take photos, scans, and X-rays, and conduct a full clinical examination. We'll review all of your options at this time, not just Invisalign®. We'll also go over the costs and financial options available to you.
If you decide Invisalign® is the right treatment for you, we'll take your first scans that very day and get right to work designing your treatment plan
Personalized Treatment Plan
Invisalign® is an orthodontic laboratory that prints customized clear aligners. Using sophisticated software, they take the detailed notes, plans, and case histories that orthodontists provide and create a series of customized aligners designed to shift teeth into the desired position, all while under the care and supervision of a trained and certified orthodontist.
Custom-designed Aligners
Your aligners are custom made for you in the largest, most advanced mass customization process in the world. Once your digital plan is finalized, your custom aligners are made using our state-of-the-art printing process.
Your Invisalign® aligners are better at treating open bites, space closure, and some types of root control issues than traditional braces. You're free to eat whatever you'd like (you remove your aligners for means), and there's no risk of broken brackets or poking wires.
Most insurance companies cover Invisalign® the same way they cover braces. For more information, check out Cost and Financing page to learn more, and plan for your orthodontic treatment.
Want To Learn More?
Check out our blog!